Project
DC hub motor is a synchronous electric motor with a rotating shell and an electronically controlled commutation, in the center of the wheel. In simplicity this motor has a small number of rotating parts. Among other things, it also has very good management capabilities and dynamic timing settings.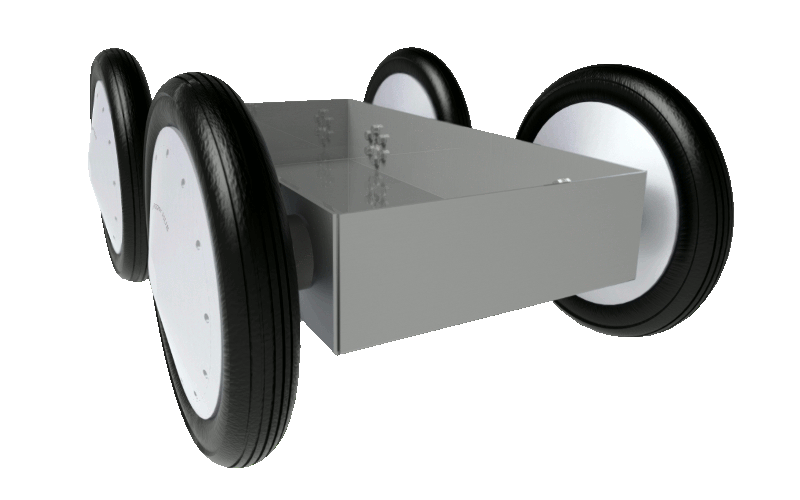 My variant is consists of three main components: the cover, frame and stator shaft. The electric motor is sealed with shaft seal and rubber o-ring under the cover which increases durability and minimizes the need for maintenance. Used two single-row radial ball bearings provide the relative position of fixed and rotating parts with low friction. One bearing is loaded only radially and the second one is loaded also axially. As a safety measures against displacement circlips are used. This variant is therefore less difficult to manufacture. Plates are pressed on aluminium mount and torque transfer is ensured by shaped contact between the shaft and aluminium mount. The electric motor is attached to the vehicle with six screws. Data and power line is routed through the hole in the shaft. Power electronics is located inside the motor. This motor include absolute and relative sensors. Relative sensor will assist in the motor acceleration by specifying the relative position of stator and rotor. Absolute sensor is designed for main control system.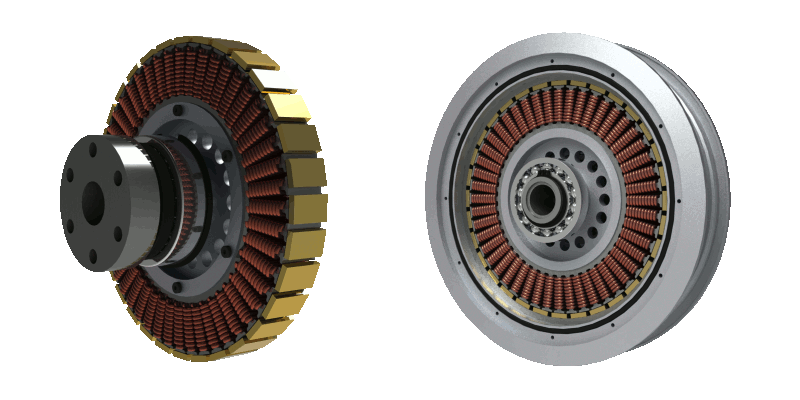 The mechanical parts are designed in CAD environment of SolidWorks 2010. These data serve as basis for final production. The electric part is produced in several variants due to different application needs.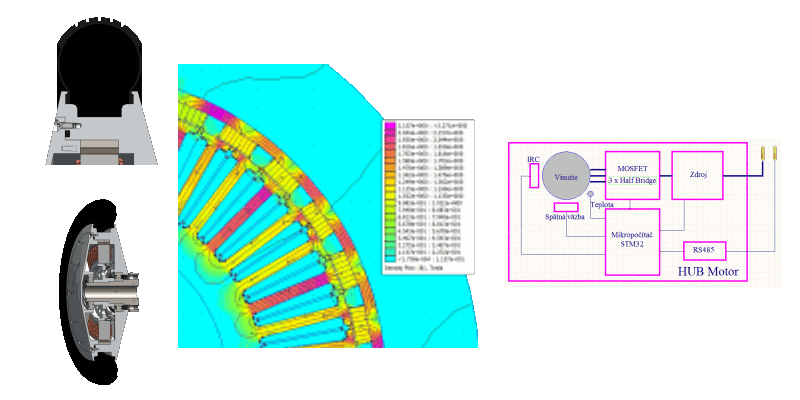 Advantages:
- Provide significant savings in production costs, while reducing natural environmental impacts.
- Weight reduction.
- The elimination of mechanical transmissions, gearboxes, differentials, drive shafts and axles
- The possibility of energy recovery.
Alternative use:
- Eco-cars of the future
- Wheelchair
- Bicycle
- Golf cart
- Scooter
HUB - wheel - motor - engine - stredovy - elektromotor